I purchased a second car to have a little fun with and get back to driving a stick after being chained to my Mercury Mystique for two years. I decided on a 1991 Nissan NX 2000 instead of a Honda Civic and I could not be happier! This car has been great, I love working on it and I look forward to finishing my project of turning this car into one fast Nissan.
Here are some shots of the car shortly after I purchased it in Holland, MI.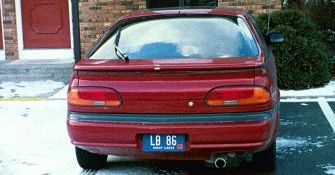 This interior picture is not my car. I have no photos of
mine before I upgraded it.

Like I mentioned before the car is a work in progress. Here is the current list of modifications, there are photos in some sections: