SASA Student=Peace Corps Volunteer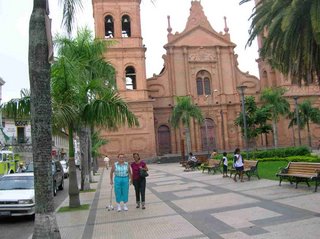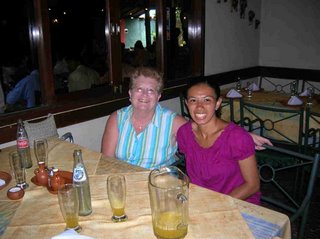 In Saginaw, I often would run into ex-students while out and about town. It was always interesting to see what some of them had done with their lives and to hear their stories. Unfortunately, there were a few times that I couldn't remember their names.
Yesterday I had great experience with an ex-student. Yolanda Brooks was in the first high school Spanish class at SASA. She was a quiet, determined and hard working student. Then in her senior year I was her mentor for independent advanced Spanish. Not long ago she emailed me that she had just graduated from MSU with a degree in Microbiology, but was volunteering with the Peace Corps. She informed me that she would be placed in Bolivia.
With great joy we finally met up as she was in town here in Santa Cruz, before heading out to her assignment in Mairana, a small town about 4 hours from Santa Cruz. She had been in Cochabmaba for training and was excited to be ready to go to her work site which would involve envronmental education related to Amboro National Park.
WE showed her around town a bit, had lunch at Casa Del Camba - all typical Santa Cruz dishes and showed her our home, and the bedroom she is free to use anytime she comes to Santa Cruz for supplies or errands. It was so much fun cathing up with this very bright young lady.